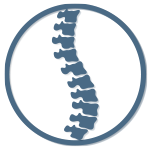 Limited Time Offer: Full Recovery with just 6 visits* only $400 (no insurance required)
Chiropractic Treatment without insurance is affordable at Silverdale Sport & Spine.
Silverdale Sport and Spine in Silverdale can help most people achieve full recovery with just 6 visits for only $400 (limited time offer). 
Fill out the form below to schedule your Free McKenzie Method consultation with Dr. Jordan Duncan today and get back to the things you love!
In this consultation, Dr. Duncan will answer any questions you may have about The McKenzie Method process and how it will work for you.